Upload your music to Spotify, Apple Music, TikTok, and more
How to get your music online
1

Sign up for a Record Union account to get your music online.

2

Upload your music and cover artwork. Add your release metadata and artists, then submit.

3

Super fast! Your tracks can be available on music services worldwide just 5 days after you submit your release.

4

Get monthly sales reports and daily streaming data.
With Record Union, it's included
Electronic Press Kit
Publish a custom EPK to promote your story and career to agents, labels, journalists and managers.
Pick your release date
Select the date your release launches and it will appear on music services simultaneously all over the world.
100% human support
Our backstage crew is staffed with real music lovers who are 100% human and always happy to help.
Spotify for Artists
Get instant access to edit your Spotify artist profile, images and bio, plus daily stats to track your performance.
Custom label name
Choose what it says in the copyright and label info under your release, even if you don't own a record label.
Keep your ownership
Copyright ownership and control of your distribution and publishing will always remain 100% yours.
Linkfire Smart links
Just share one link and your fans can listen to your tracks on whichever music service they prefer.
Level up with professional upgrades
Rapid Delivery
Put your tracks in the fast lane to release them worldwide as soon as 5 days from today.
Pitch Priority
Boost your chances of getting pitched to the major music services' official playlists.
Spotify Pre-Save
Get your release's Spotify link before it's live so you can schedule promos in advance.
YouTube Content ID
Get paid when your music is played in other users' videos and your own.
Royalty Upgrade
Increase your take-home streaming and download royalties to 92.5%.
We take great pride in our deliveries
Before your music is sent to the streaming and download services we have to make sure the audio and metadata is compliant with their guidelines. The services take this seriously since it's key for the way listeners discover new music. It also ensures that music makers are paid correctly and that fraud and infringement are avoided. Apparently, the services like the Record Union way.
We are a Spotify Preferred Partner
Record Union was the first independent music distributor to partner with Spotify back in 2009. Nowadays we're a Platinum Spotify Preferred Partner which means that Spotify recommends music makers to use our service for distribution.
What's in it for music makers?
Instant access to Spotify for Artists

Highest quality metadata

Correct Spotify artist pages

Less copyright infringement

Less fraud
Apple high score
When distributing to Apple Music, the release metadata has to meet the highest quality standards possible or release dates will be delayed. Record Union constantly score high when our deliveries are evaluated, which means that music is uploaded faster and artist pages are correct.
What's in it for music makers?
Faster uploads to Apple Music and iTunes

Highest quality metadata

Correct Apple artist pages
Preferred and proud
Spotify Partner
Over 100,000 artists and labels have distributed their music with Record Union
Artists and labels use Record Union to upload their music on Spotify, Apple Music, TikTok, and more. See what some of them say about us.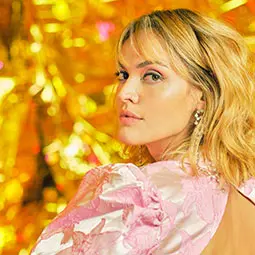 Kelsey Coockson
Artist, Netherlands
"The Record Union team is so helpful and quick in their replies. You don't have to ping-pong emails, they know exactly what to do after your initial question. The service is of high quality just like the platform itself. A big plus is that Record Union's layout doesn't look like it came from the zeroes. It's fresh, young, and state of the art. Just one look and you're hauled in."
I Belong to the Zoo
Band, Philippines
"Besides having top notch customer support, what makes RU different is the fact that they are able to make you feel important. They are able to show you that your concerns, may it be big or small, matter."
Bryony Parker
Artist, United Kingdom
"I have released music with Record Union for several years now and the service has been incredible. They have always gone above and beyond and for that reason, I ended up moving all of my catalog over to Record Union, as they were the only distribution service I trusted. I would recommend Record Union to any artists looking for the right place to release their music."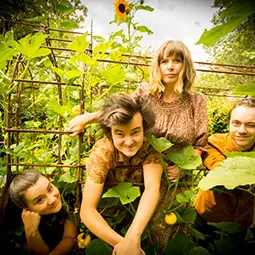 Wasuremono
Band, United Kingdom
"Record Union's customer service is really friendly and easy to use, they reply super fast and are always extremely helpful. On top of this, they are always interested and excited when you release new music. So you know they actually care and listen! The upload and distribution process is so easy and simple, I highly recommend it to anyone who is looking for the easiest and fastest way to get your music on any of the streaming platforms."
Elastic Rhythms
Label, United States
"Incredibly easy and familiar in every way with the simple and sophisticated design of Record Union's distribution portal. It makes our job much easier while ensuring our releases get distributed properly and always on time!"